Hurry Up!..and Relax
Even YOU have time to meditate

If you're like many people, you've heard of the profound health benefits of meditation and relaxation but simply don't have the time to add one more thing to your "to do" list. Here's a way to minimize your investment of time and maximize the benefits of increased serotonin (the "good mood fluid") and decreased cortisol; Hurry Up!..and Relax is a collection of BRIEF techniques that you can use individually when you have a few minutes, or use several together when you fall in love with how you feel and want more!
Listen to a sample of Hurry Up!…and Relax.
Get your copy for only $15 by contacting Sylvia at mindbodyworkscanada@gmail.com.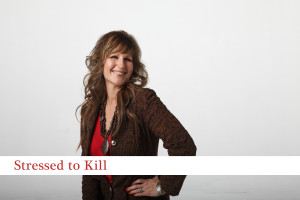 Click here to watch: Stressed to Kill
Sylvia! speaks with CJOB's Dahlia. Work: The Silent Killer?
Sylvia! speaks on CJOB about respectful workplace policy
Sylvia! speaks on a CJOB panel about workplace safety
Sylvia! speaks about accountability in the workplace
Sylvia! speaks about the safety of nurses and healthcare workers
Sylvia! speaks about school shop class safety
Sylvia! speaks about pelvic floor dysfunction